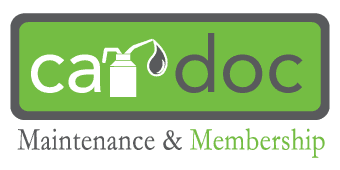 It's Just What The Doctor Ordered
From balancing your budget to maximizing your vehicles resale value and fuel economy, the Car Doc is the cure for the common car care program.
New
Used
Certified
Diesel
Car Doc Coverage & Benefits
Benefit
Five Year
Three Year
Diesel
Value

Oil Change - Includes Oil Filter

15
9
10
$500

Engine Air filter

5
3
5
$160

Cabin Air filter

1
1
N/A
$70

Oil Treatment

The first Oil Treatment is covered under the Car Doc. We bet the added performance will make this a "no-brainer" in the future.
1
1
N/A
$20

Tire Rotation

7
4
7
$250

Four-Wheel Alignment

The first four-wheel alignment is covered under the Car Doc. Moving forward, your Service Advisor will make recommendations on alignment issues.
1
1
1
$80

Fuel Induction Service

The Car Doc program covers the first flush at 15,000 miles. Getting your fuel system squeaky clean keeps your engine running smooth and you feeling good.
1
1
1
$180

Brake Service

Replace Brake Pads & Turn Rotors. Front: 30K / Rear 60K
2
1
0
$500

Multi-Point Inspection

Anytime
Anytime
Anytime
FREE

Roadside Assistance

Available 24/7/365, providing complimentary towing and emergency services, including: lock-outs, fuel replacement, flat tire assistance and more.
1
0
1
$250

12% Discount of Parts and Service & Accessories

From all weather floor mats to mufflers, the Car Doc program offers a discount of 12% on anything in our shop.
$550

CARFAX

Access a complete vehicle history report through CARFAX. It's complimentary with the Car Doc program.
$100

Vehicle Appraisal

Curious about the value of your vehicle? We'll do a complete inspection of your vehicle and provide you with a real-time appraisal figure.
FREE

$500 Towards Next Purchase of a New or Used Car

When it comes time to purchase your next vehicle, the Car Doc program provides a $500 Gift Certificate to be deducted from the purchase price. Cha-ching!
$500
---
COSTS
3 Year – $995
5 Year – $1,345
Diesel – $1,345 Brakes Not Available
Total Value: $3,160
Membership Amenity
Stop by for a complimentary car wash. As a member of the Car Doc program, consider it your birthright. Have you been eyeing the snazzy all-weather floor mats in our Parts Department? Splurge a little - as a Car Doc member you receive 12% off all retail service, parts and accessory purchases. Free CARFAX reports and friendly service are just the tip of the iceberg.
Convenience & Safety
Best-in-class roadside assistance program. The Car Doc program provides comprehensive convenience and coverage including: Towing Services, Lock Out Services, Out of Gas assistance, Flat Tire assistance, and more! Because the entire Car Doc program can be paid for over the course of your car loan or lease, it adds little to your monthly payment, and huge savings to your wallet while keeping you on budget month-in-and-month-out.
Recommended Maintenance
This is the stuff that keeps your vehicle operating at peak performance. It's the stuff that protects your vehicle's resale value, maximizes fuel economy and improves overall vehicle performance. We have taken the liberty to simplify your owner's manual by scheduling all services in an easy to follow 5,000 mile interval to help you manage your time and wallet. The Doc's got you covered.
Preventative Maintenance
Preventative maintenance is oftentimes overlooked. Get the Car Doc and get ahead of the game. Preventative maintenance services may even extend the warranty of some vehicle parts and components. While some of the recommended repairs may be considered "elective," the long term gains are sure to outweigh the nominal out-of-pocket expense. So, go the extra mile for your car. It'll return the favor.
Wear Items
Most membership and maintenance programs do not cover wear items. Lucky for you, Car Doc is not your average membership and maintenance program. Front and Rear Brakes are covered under the Car Doc program - we'll replace front brake pads and turn the rotors at 30,000 and perform the same service on the rear brakes at 60,000. Ask your Car Doc Customer Care Representative for all the details.
Please copy the script text EXACTLY as it appears. Paste this script directly above the