There are plenty of advantages to opting for a new Honda vehicle. You get to enjoy a high-quality ride that's packed full of features during long Toledo adventures. Additionally, many new Honda vehicles come with comprehensive warranty coverage, so you have fewer worries wherever you go. With that being said, we're excited to add a whole new level of peace of mind with the Honda Service Pass.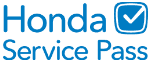 The Honda Service Pass is a program that offers maintenance coverage on 2023 model year Honda vehicles (beginning with the 2023 Honda Odyseey) for two years from the registration date or for 24,000 miles, whichever comes first. This additional maintenance coverage allows for worry-free driving during your travels. Discover more about the Honda Service Pass today with the service professionals at Victory Honda of Sandusky!
Included Services With Honda Service Pass
We do our best to ensure that you can enjoy hassle-free service at our service center. Our experts are professionally trained to work on your vehicle to make sure that it doesn't let you down during your Elyria drives. With our Honda Service Pass, you'll get the chance to enjoy that excellent and high-quality service at no additional cost.
Best of all, we use genuine OEM Honda parts and fluids when you're getting work performed on your vehicle under the Honda Service Pass program. What's included with the Honda Service Pass services? Take a look below to find out: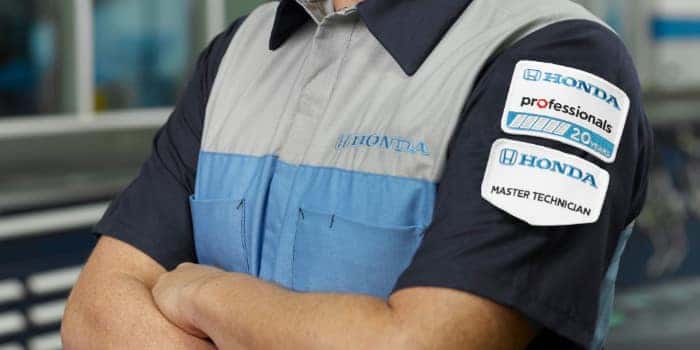 Honda Service Pass FAQs
We're more than happy to help you answer any questions you may have about the Honda Service Pass. So, don't hesitate to speak with one of our team members for further assistance. However, feel free to take a look below at some frequently asked questions about the Honda Service Pass:
Is There a Limit on Maintenance During the 2 years/24,000-Mile Coverage?
No, there is no limit on complimentary services. As long as the maintenance is needed per the maintenance minder system, you can get the service your vehicle requires.
Does the Maintenance Minder Notification Have to Be On?
Yes, for service to be eligible, the maintenance minder notification has to be on.
Will There Be a Grace Period After 2 Years/24,000 Miles?
No, there is no grace period, so make sure you get your included maintenance items performed if your vehicle is eligible for the Honda Service Pass!
Is the Honda Service Pass Transferable?
Yes! The Honda Service Pass is transferable if the vehicle is sold within the 2 year or 24,000-mile program terms. The new owner will simply get the remainder of what's left on the Honda Service Program term limits.
Take Advantage of the Honda Service Pass Today at Victory Honda of Sandusky!
What're you waiting for? Choose a new Honda today from Victory Honda of Sandusky, and we'll help you keep it running smoothly on the Sandusky roads for many miles ahead with the Honda Service Pass! Let us know if you have any questions.
Please copy the script text EXACTLY as it appears. Paste this script directly above the
"close body" tag of each page of the website.